Singer / Songwriter / Worship Leader

Welcome to the official website of Cathy Perry Ministries


Rest For The Weary, Cathy Perry's debut recording
through Song Garden Music Group's, Grapevine Records
is Now Available.
 .................          ..         

Click Here to purchase  Rest For The Weary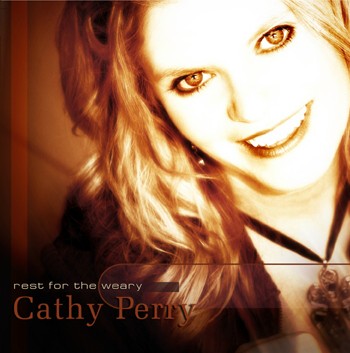 Thanks for stopping by our little spot on the web. It's a great day to Praise the Lord!
No matter what you're going through, whatever your situation, remember....you have been created in the perfect image of God and He cares for you.

God's word says in Matthew 11:28, "Come to me, all who are weary and burdened, and I will give you rest." That's a promise we can hold on to. Even when our world is crashing down around us and it seems there is no way out, God promises to provide rest for the weary, if we only cast our burdens on Him and have faith, He will see us through.